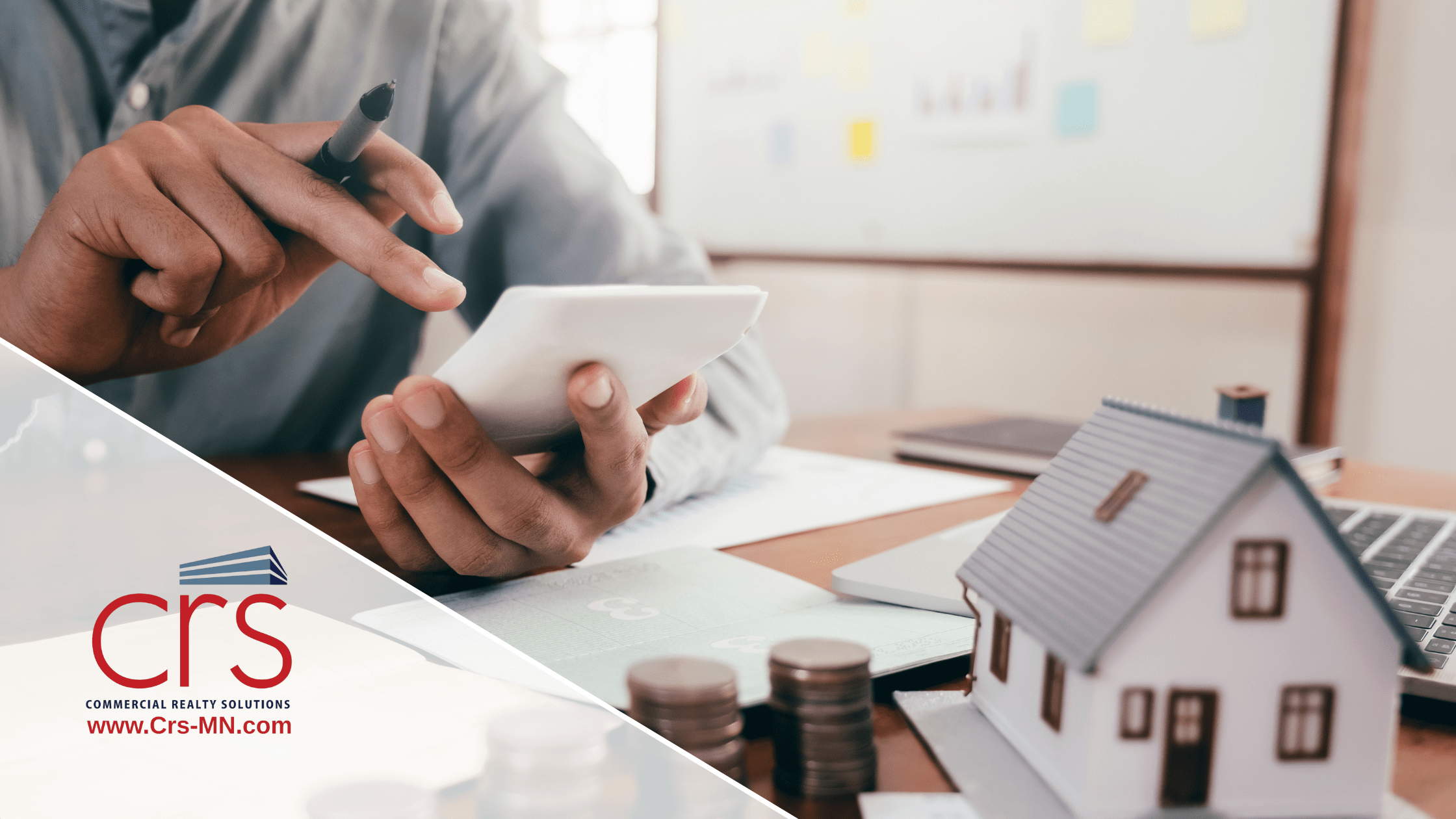 Navigating a commercial lease can be daunting. However, with the proper knowledge and guidance, you can successfully navigate the process and secure a lease that is best for your business. Here, we'll provide tips and insights for navigating a successful commercial lease. 
Commercial Lease Basics
A commercial lease is a legally binding agreement between a landlord and a business owner, outlining the terms and conditions of the rental of a commercial space.
There are several types of commercial leases, including triple net leases, gross leases, and modified gross leases. It is important to understand the differences between each type of lease and choose the one most suitable for your business needs.
Triple Net Lease
A triple net lease means the tenant is responsible for paying the property's operating expenses, including real estate taxes, insurance, and maintenance costs, in addition to the base rent.
Gross Lease
In a gross commercial lease, the landlord assumes responsibility for paying all operating expenses associated with the property. The tenant pays a fixed rent amount without additional costs.
Modified Gross Lease
In this type of commercial lease, the landlord and tenant share the responsibility for paying operating expenses, with some expenses included in the base rent and others billed separately.
In addition, some key terms and provisions are commonly included in a commercial lease, such as the rental rate, lease term, security deposit, maintenance responsibilities, and insurance requirements. Thoroughly review and understand these terms before signing a lease.
Choosing the Right Location and Space
Choosing the right location and space is crucial for the success of your business. Factors to consider when choosing a location include proximity to customers, competitors, suppliers, and transportation.
When it comes to the space itself, you should first determine the appropriate amount of space needed for your business operations and any specific requirements or features required for your industry.
Budget and Financial Considerations
Before entering into a commercial lease agreement, carefully consider your budget and financial needs. The following are some factors to consider when evaluating the financial implications of a commercial lease: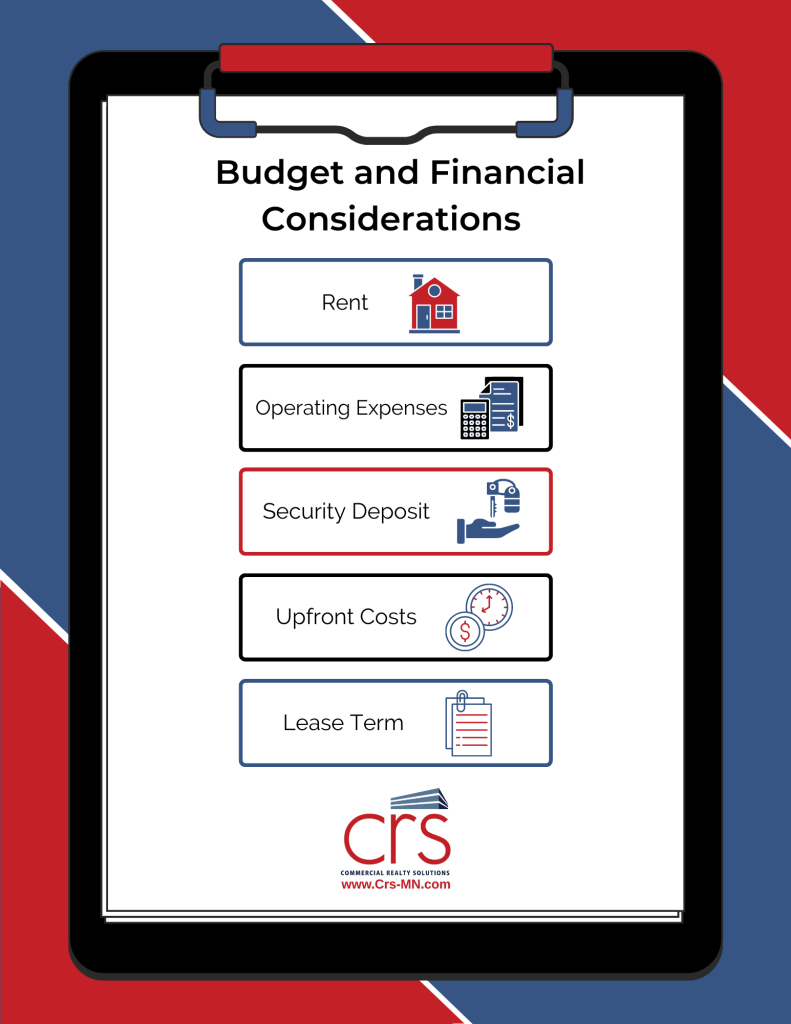 Rent
Rent is one of the most significant expenses associated with leasing a commercial space. Carefully consider your budget and financial projections to ensure you can afford the monthly rent. Remember that rent may increase over time, so consider the potential long-term impact on your budget.
Operating Expenses
Besides rent, commercial leases often include operating expenses, such as utilities, maintenance, repairs, property taxes, insurance, and more. Carefully review the lease agreement to understand the costs you are responsible for and budget accordingly.
Security Deposit
Many landlords require a security deposit as part of the lease agreement, ranging from one to several months' rent. Budget for this expense, and understand the conditions under which the security deposit may be refunded.
Upfront Costs
Depending on the commercial space you are leasing, additional upfront costs may be associated with move-in, such as tenant improvement costs, furniture, equipment, and more. Factor these costs into your budget to ensure you are prepared for the financial implications of leasing a new commercial space.
Lease Term
The lease term's length can also significantly impact your budget and financial planning. A longer lease term may offer more stability and lower rent but could also result in less flexibility if your business needs change over time. It's important to carefully consider your business's long-term needs and goals when evaluating the length of the lease term.
By carefully examining these budget and financial considerations, you can ensure you are prepared for the financial implications of a commercial lease and secure the best possible lease terms for your business.
Negotiating Lease Terms
Negotiating lease terms is a critical aspect of the leasing process. Negotiating key terms such as rent increases, lease renewals, and termination clauses is vital to ensure the lease is favorable for your business.
It is also important to thoroughly review and understand all terms and conditions of the lease before signing.
Mistakes to Avoid
Navigating a commercial lease can be a complex and time-consuming process. Avoid these common mistakes that could cost your business time and money:
Failing to Negotiate
Business owners must not assume that the lease terms presented to them are set in stone. Negotiate with the landlord to ensure you get the best possible lease terms for your business. This could include negotiating rent, lease length, renewal options, and more.
Ignoring the Fine Print
Before signing a lease agreement, review the fine print carefully. This includes reviewing clauses related to maintenance and repairs, subleasing, termination, and more. Failing to check these details could result in unexpected costs or penalties.
Overlooking Hidden Costs
When considering a commercial lease, factor in all associated costs, including utilities, maintenance, repairs, and more. You must account for these costs to avoid unexpected expenses that impact your business's bottom line.
Not Considering Future Needs
When choosing a commercial space, consider your business's future needs. This could include expansion, increased storage needs, or changes in your business model.
Failing to consider these factors could result in the need to move to a new location in the future, which could be costly and disruptive. By avoiding these common mistakes, you can ensure your business is well-positioned to navigate the commercial leasing process and secure the best lease terms.
Working with a Professional
Working with a commercial real estate professional can help you navigate a successful commercial lease. A professional can provide guidance on market conditions, assist with location and space selection, negotiate lease terms, and negotiate lease terms.
When choosing a commercial real estate professional, consider their experience, industry knowledge, and communication skills.
Secure the Best Possible Lease
Commercial Realty Solutions is a leading full-service business brokerage, providing various services to businesses across multiple industries. With years of experience and a team of dedicated professionals, we have the expertise and knowledge to help companies navigate the complex world of commercial leasing.
Contact us today to learn how we can assist you in navigating the commercial leasing process and ensure your business has the best possible lease terms.