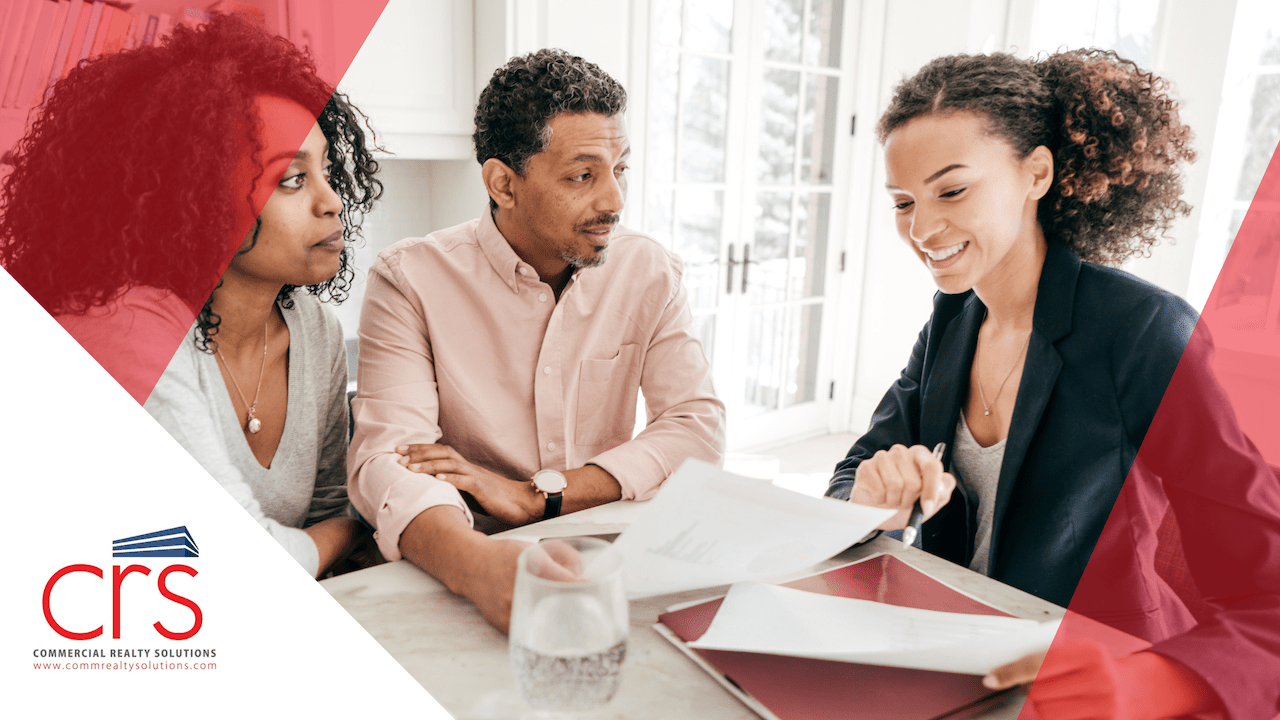 Are you looking to buy commercial real estate? If so, a knowledgeable and experienced buyer representative can provide tremendous value throughout your transaction.
At Commercial Realty Solutions, we are passionate about helping our clients succeed in their search for the perfect property. If you're considering a commercial property purchase, discover what having dedicated buyer representation can do for you.
An Overview of the Buyer Representation Process
Proper representation services ensure that your commercial real estate transaction is successful, efficient, and cost-effective. Expert help from a trusted source in the industry will help you navigate the complex and ever-changing process of finding and purchasing the right property for your goals.
Buyer representatives can help you:
Assess your needs
Locate potential properties
Analyze financials
Negotiate terms that align with your best interests
Working with an experienced buyer representative is the best way to make informed decisions throughout real estate transactions.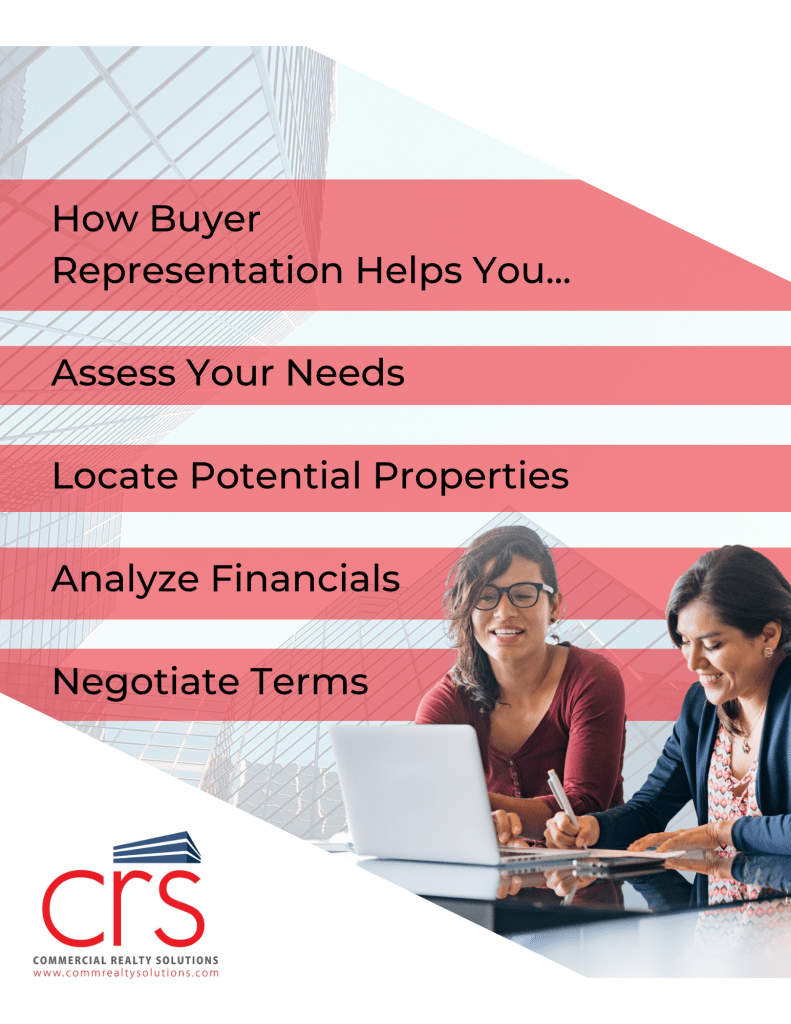 An Overview of Buying Business Property
Before delving into the property market, potential buyers must establish their financial capabilities. Many do this by seeking advice from a reputable commercial buyer or representation service. This expert help will determine a few pivotal factors, such as the building's purpose, location, size, amenities, and accessibility.
Once assessed, your representative will compile a list of potential properties that fit your needs. Working with you, they will narrow down your options and schedule times to see these properties. While conducting a showing, your representative will give an overview of the space and provide expert insights, pointing out benefits and any possible concerns.
Once you've selected a space, the next step is working with your representative to put in an offer. Negotiating and finalizing a good offer and conducting due diligence are essential to a successful purchase. Once under contract, your representative will walk you through the entire process, ensuring you understand the steps. They can also connect you with the appropriate parties to answer any questions, so you arrive at the closing table with peace of mind.
Seller and Property Red Flags
When embarking on a business property purchase, it is crucial to examine the property's physical characteristics and scrutinize the seller's behavior and background. Identifying these potential red flags can save you from a complex transaction or even unknowingly taking on a significant financial loss.
It is essential to work with sellers that are punctual with deadlines, communicate effectively, and are forthright about the property. A lack of transparency, reluctance to provide the necessary documentation, or insistence on rushed or unorthodox contract negotiation can signal deeper problems.
When looking over the property, be watchful for structural issues, such as cracks in the foundation or walls, evidence of water damage or pest infestation, and outdated or faulty electrical systems. Also, look for adjacent properties that appear neglected or abandoned because they can impact the value of your investment. By thoroughly evaluating the property and the seller, you can safeguard your investment and ensure a successful purchase.
Let Commercial Realty Solutions Represent You
Commercial buyer representation services offer many advantages when purchasing commercial real estate. A professional team by your side, like Commercial Realty Solutions, will help you get insight into current market trends and engage in profit-forward analysis of investments.
When considering a commercial purchase, be sure to research the property and study any potential concerns identified by your representative. If you require guidance throughout the process, contact CRS. As a full-service business brokerage, we provide comprehensive buyer representation to meet your needs.