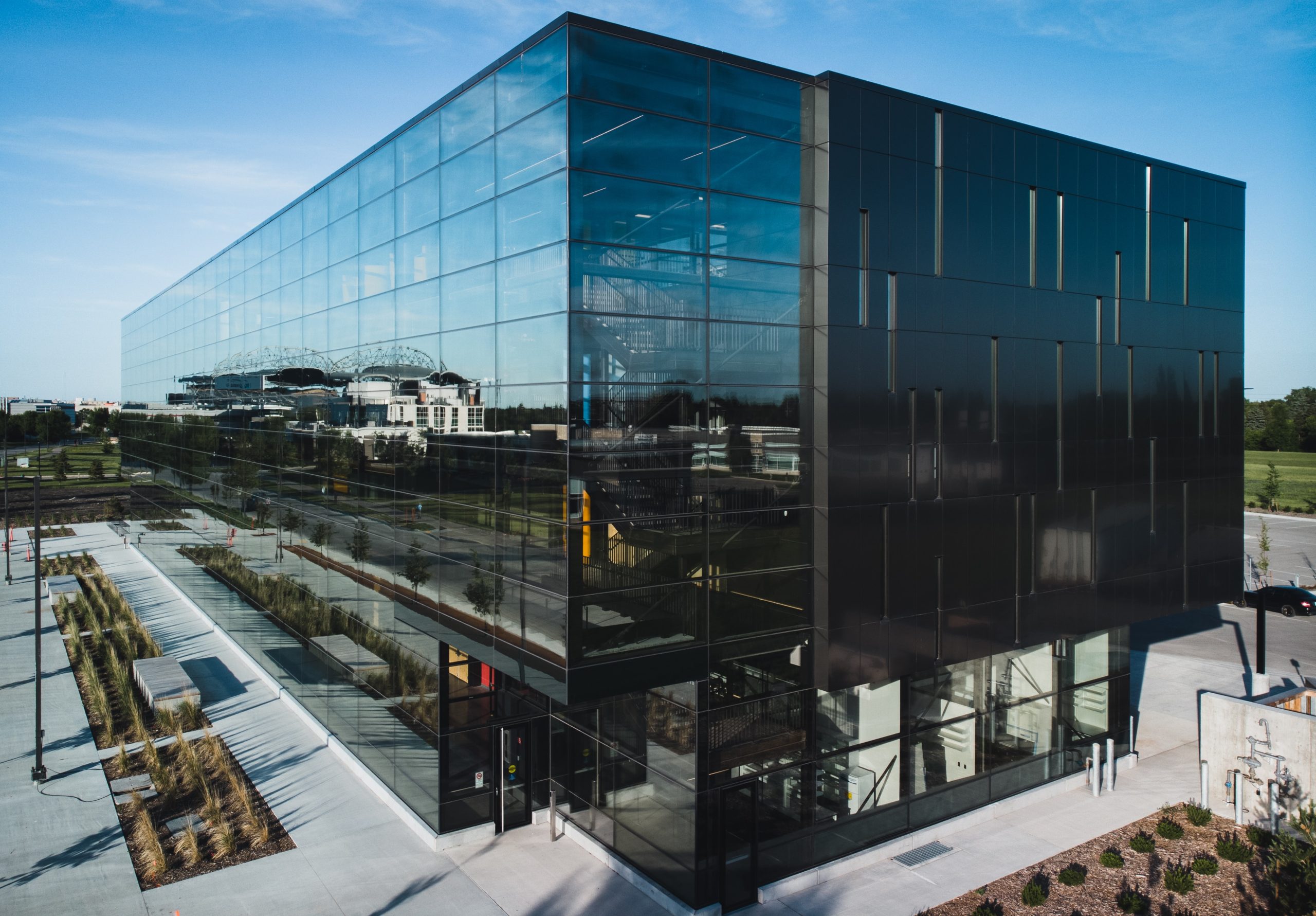 If you're considering buying a commercial office building, you must consider several factors to ensure you make a profitable purchase. Commercial properties can offer long-term benefits and provide a steady income stream, but it's essential to do the proper research before purchasing.
Here, we'll discuss what to look for when buying a commercial office building, potential red flags for the property or the seller, and how hiring a full-service brokerage can help.
Buying an Office Building
Commercial real estate includes any property used for business purposes, such as offices, retail stores, warehouses, and industrial properties. Buying commercial real estate is much different from buying a home. Commercial properties are typically larger and more complex, with more legal and financial considerations.
It's critical to understand why you want to purchase the property and have a clear goal. For example, are you buying the property as an investment, expansion of your business operations, or for another purpose? These questions will help determine what type of building to consider.
The Different Types of Commercial Office Space
There are several classifications for different types of real estate properties. Office buildings generally fall into one of three types:
Class A: Class A buildings are often newer or recently renovated and typically occupy prime locations. These properties generally have the highest rents, occupancy rates, and potential value.
Class B: Class B buildings may be older and located in less desirable areas but still offer investors quality tenants and good value.
Class C: Class C buildings are usually located in the least desirable areas, have lower rents and higher vacancy rates, and may need renovations.
It's essential to understand the classifications of commercial real estate to make an informed decision when selecting a property. If you have trouble distinguishing the difference, a team of experts can help you navigate buying commercial real estate.
Commercial Office Building Considerations
When considering buying a commercial office building, it's vital to consider several factors, such as the following:
#1 – Location
The building's location can impact its value, attractiveness to potential tenants, and the future growth potential of the area. Therefore, look for areas experiencing growth or with a stable local economy.
#2 – Zoning Regulations
Ensure you understand the area's zoning regulations and any potential changes that may be on the horizon.
#3 – Building Condition
The building's age, maintenance history, and required repairs or upgrades can impact the property's overall value. It's key to thoroughly inspect the building before making an offer.
#4 – Amenities
Look for features such as parking, security, and access to public transportation. Access to amenities will often increase the potential value of your investment.
Property Red Flags
There are several potential red flags when considering a commercial office building. These include:
Structural Issues: Issues with the building's structure can be expensive to repair and can lower the property's value.
Environmental Hazards: Hazards such as asbestos or lead paint can be dangerous to occupants and costly to repair.
Electrical or Plumbing Issues: Problems with the building's electrical or plumbing systems can be expensive to repair and impact the building's long-term usability.
Poor Maintenance History: A building with a poor maintenance history may require significant repairs and upgrades in the future.
Studying and avoiding these red flags early in the process is far more cost-effective than adjusting after you've purchased the property.
Seller Red Flags
It's also important to be aware of potential red flags that involve the person or organization who is selling the property. These include:
High Motivation to Sell: A highly motivated seller may be willing to accept a lower price, but it's essential to understand why they are motivated to sell and if they're eager to be rid of the property.
Misrepresentations: If the seller misrepresents any aspects of the property or the transaction, it's a major red flag, and you should address it immediately.
Legal Issues: Any legal issues or disputes involving the seller can impact the sale and the property's value.
Do your research and stay diligent when speaking with potential sellers.
Get Help With the Buying Process from Commercial Realty Solutions
Commercial Realty Solutions can help you navigate the complex process of buying commercial property and commercial office buildings. We provide expert advice on the current market, financing options, properly valuing property, and negotiating with the seller.
Our team can also help you identify and thoroughly inspect potential properties before making an offer. Contact us today if you're a new buyer and want to speak with us.