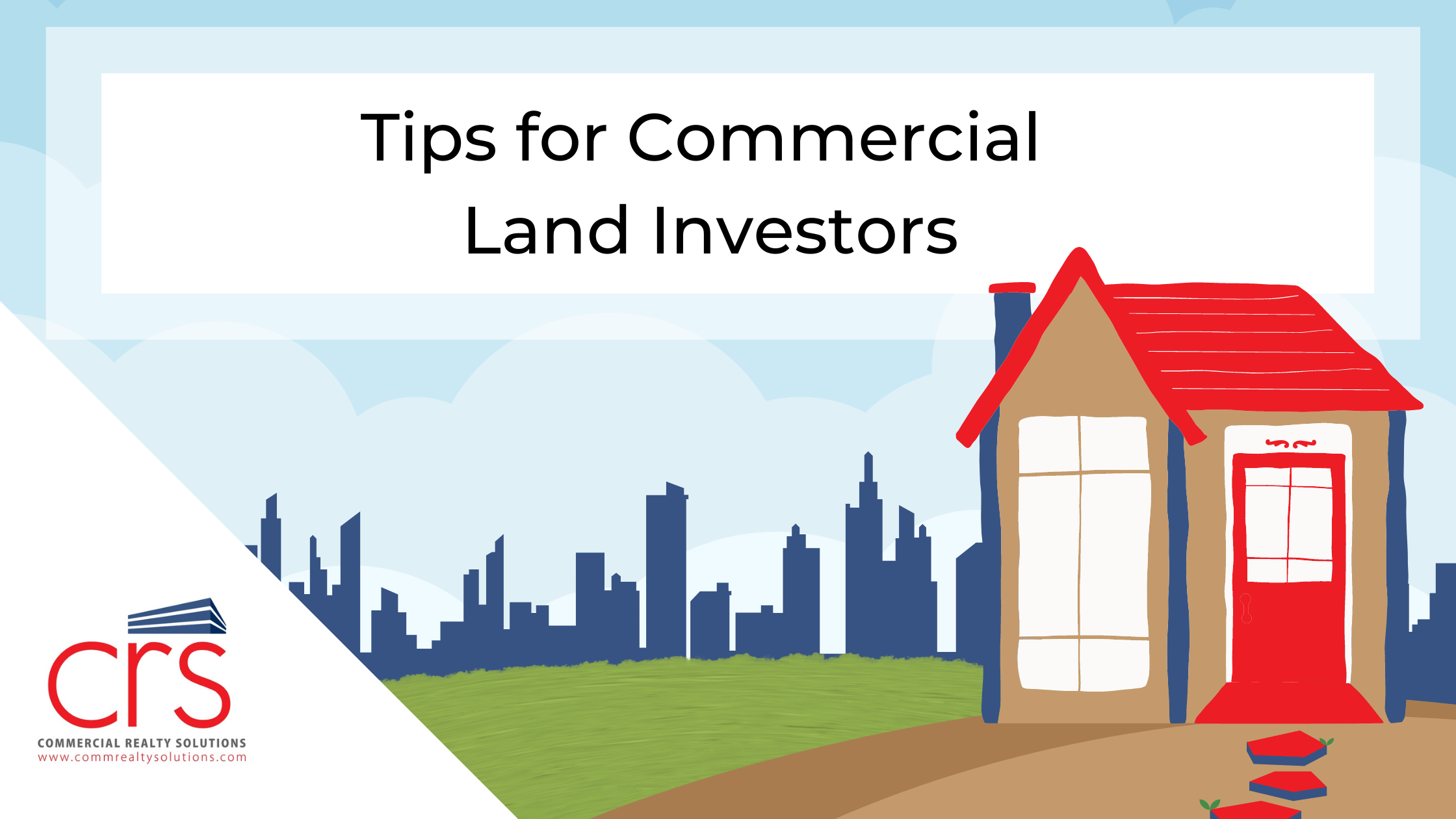 At Commercial Realty Solutions, we know the ins and outs of commercial real estate investing. Whether you're a new or seasoned commercial land investor, there are critical factors to consider when making your next commercial land investment.
Commercial Land Investment and Its Benefits
Investing in commercial land involves purchasing land with the purpose of generating income from its commercial use. This can be a lucrative option for those seeking dependable long-term returns. Compared to other types of investments, commercial land offers numerous advantages, including:
The potential for high returns 
Tax benefits 
Portfolio diversification 
Moreover, the value of commercial land is less susceptible to fluctuations in comparison to stocks and bonds, making it a secure and stable investment opportunity.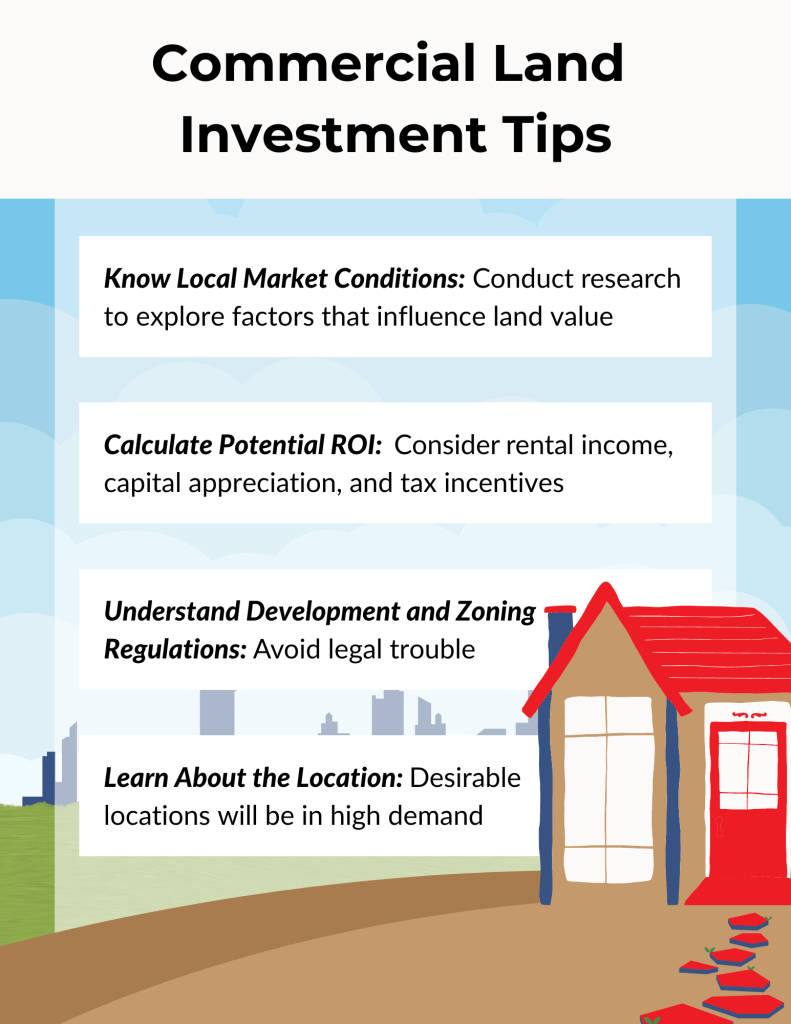 Commercial Land Investment Tips
As a new commercial land investor, it can be daunting to navigate the complexities of real estate investing. However, these tips will help set you up for success.
Know the Local Market Conditions
It's crucial to understand the local market conditions when investing in commercial land. To determine the value of land in a specific area, you'll need to conduct extensive market research, which will provide valuable insight into trends, demands, and fluctuations that can directly impact the land's value. By studying the market, investors can make well-informed decisions with the potential to yield long-term returns.
Calculate Potential Returns on Investment
Investors should consider both the initial cost of the property and the potential returns on investment. Calculating these can be complex, but it is also important to consider factors such as rental income, capital appreciation, and tax incentives:
Rental income provides a steady stream of cash flow from tenants who use your land
Capital appreciation, which is the increase in a property's value over time, can also contribute significantly to returns
Tax incentives, such as deductions for mortgage interest and property taxes, can help boost overall returns
By carefully evaluating these factors, you can determine the potential return on investment and make a sound financial decision.
Understand Zoning and Development Regulations
Business owners and investors interested in buying commercial land should be aware of the intricacies of zoning laws and development restrictions. These regulations can have a significant impact on your investment and limit the potential of your purchase.
Always conduct thorough research on the laws and guidelines specific to the area you're considering. While this process may require expertise and attention to detail, it's worth the effort in the long run. Educating yourself on these regulations will enable you to make informed decisions and avoid any legal trouble that may arise from violating zoning laws.
Learn About the Location
Choosing to invest in properties located in desirable areas can increase the potential for future growth and profitability. A desirable area typically has good schools, low crime rates, and easy access to amenities like parks, restaurants, and shopping centers.
Properties in these areas often attract more buyers and renters, leading to higher property values and rental rates. While there are no guarantees in any investment, investing in a property in a desirable location can increase the likelihood of success.
Other Tips for New Commercial Land Investors
Get pre-approved. Before searching for properties, get pre-approved for your loan. This will allow you to act quickly when the right property becomes available.
Go for vacant land. Consider investing in vacant land instead of developed properties. Although developed properties have advantages, they also come with extra costs such as taxes and maintenance fees.
Take your time researching the market. Analyze past sales trends and rental rates in the area to ensure you make an informed decision about where and what type of property to purchase.
Work with a Brokerage for Commercial Land Investment Needs
Investing in commercial land is a big decision, and it's crucial to choose the right property to suit your needs. Along with our commercial land investing tips, working with a trusted commercial real estate brokerage can help ensure you find the ideal piece of real estate. Experienced brokers have the expertise to evaluate properties and facilitate quick and smooth transactions.
Working with a full-service business brokerage like Commercial Realty Solutions can provide you with guidance to get started in commercial land investing or in making your next investment a successful one. Contact us today to get started.