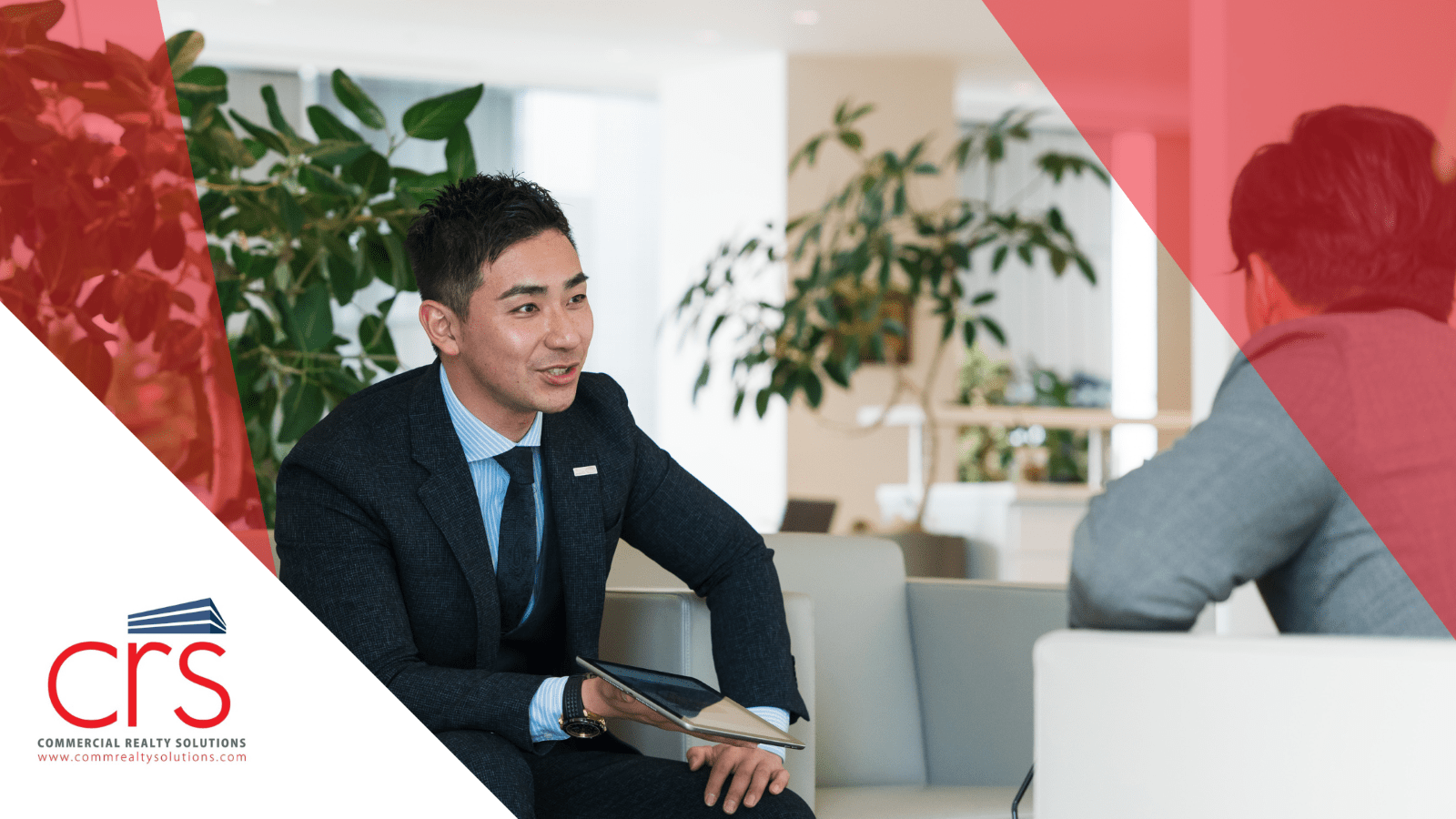 When selling a business, time is an essential factor. Commercial Realty Solutions understands the importance of transaction speed. That's why we have broken down the key elements within this blog post so you, as a business owner, understand what timeline you should adhere to. Consider these vital components when asking how long it takes to sell a business.
What are the Steps Involved in Selling a Business?
Selling a business can be complex and time-consuming, and it requires careful planning and execution. Finding qualified and experienced brokerage representation is essential to ensuring the listing and sales process operates as efficiently as possible.
Pricing, Marketing, and Advising
To arrive at an optimal selling price, one must thoroughly evaluate the business's market value and potential for appreciation. This may involve engaging the services of a certified public accountant or conducting a comprehensive business evaluation with your broker.
Afterward, marketing and advertising efforts begin to attract potential buyers. This may include creating enticing business listings; utilizing online portals, print media, and industry-specific publications; and leveraging connections within business networks to generate interest.
Simultaneously, it is crucial to enlist the help of experienced legal and financial advisors who can help navigate the myriad of regulations, taxes, and liabilities associated with commercial business sales. Finally, thorough due diligence must be undertaken by both parties to minimize risk and ensure a successful conclusion to the business sale.
Factors That Affect the Timeline of Selling a Business
Several factors can influence how long it takes to sell a business, making it crucial for sellers to be mindful of these elements to optimize the process. Market conditions, for instance, play a significant role in selling a business, with factors such as economic trends and local competition weighing in heavily.
Appearance, Valuation, and Promotion
If there is property being sold with the business, the property's condition and appearance significantly impact its attractiveness to potential buyers. Well-maintained, aesthetically pleasing properties are more likely to garner interest and sell swiftly.
Proper valuation and strategic pricing are also essential in ensuring a quick sale, as overpricing may deter buyers and lead to prolonged negotiations. Furthermore, effective marketing and promotion can substantially shorten the selling process, attracting prospective buyers and establishing credibility.
Teaming up with an experienced broker will not only streamline the selling process but will allow for a more efficient plan for selling the business. By considering these factors, sellers can better manage their expectations and establish a more efficient plan for selling their commercial property.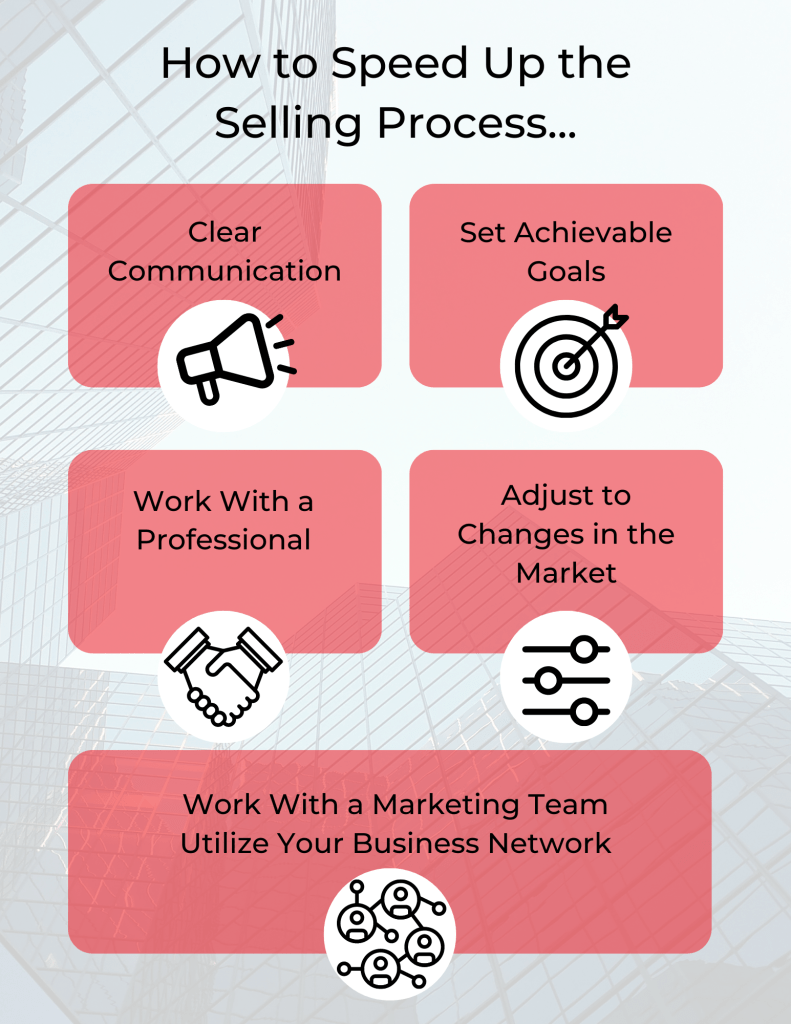 How to Speed Up the Selling Process
One can implement several measures to expedite the selling process:
Foster clear communication channels at all levels and across all relevant parties to prevent unnecessary bottlenecks
Adhere to a well-defined schedule and set goals to pave the way for efficient task management
Work with a marketing team that is experienced in commercial sales to help maximize exposure and reach
Never underestimate the power of word-of-mouth—continue to lean into your network for possible leads
Always be willing to adjust to changes in the market to ensure that your listing is competitive with inevitable fluctuations
Work with experienced professionals
By integrating these steps into your sales strategy, you position your business to sell quickly.
Commercial Realty Solutions: Helping You Every Step of the Way
In the ever-evolving world of commercial real estate and business brokerage, having a professional and dedicated team by your side is integral to the success of your investments and business operations. Commercial Realty Solutions provides unparalleled expertise and support throughout the process, ensuring each aspect of your sales journey is carefully considered and executed.
With our extensive knowledge of the market, industry trends, and comprehensive market analysis, we strive to help our clients reach their strategic goals and obtain a competitive advantage within the marketplace.
Speed Up the Sales Process with Help from Us
As a full-service business brokerage, Commercial Realty Solutions is the ideal partner to help you get to the closing table quickly. From pricing your business to closing on a sale, CRS makes selling a business more manageable. Contact CRS today for all your business selling needs.